Shopping Basket
Your Basket is Empty
There was an error with PayPal
Click here to try again
Thank you for your business!
You should receive an order confirmation from Paypal shortly.
Exit Shopping Basket
Commercial Glass Repair & Installation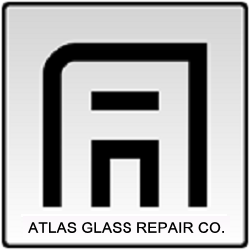 Recently we at Atlas
Glass Company in Philadelphia
did a glass repair on a couple of older wooden double-hung windows on the second floor of a house in University City in West Philadelphia. The glass in this type of window can be glazed (installed) only from the outside. So, when they are on the second floor the sash typically has to be taken out of the frame. The bottom sash can be removed fairly easy, you simply take off the outer piece of wood trim, disconnect and firmly secure the counter weights (if that counter weight slips and disappears into the wall, well... you ain't never gonna see that again, that's for sure). Then you can just lift out the sash and, weather-permitting, you can set up a curbside work table and do the repair at the location (my person choice) or run it back to the shop and do the work there.
The top sash of a double hung set of windows is another story completely. To get the sash out of the frame literally takes hours to accomplish (the last time I actually did one was at the Barclay on Rittenhouse Square around fifteen years ago and it was one of nastiest, hardest, finder-tip crushing jobs I have done since I've owned a glass company in Philadelphia -never again, my friend). At our glass company we either do them "in-place" on a ladder utilizing a special ladder adapter and harness so the glazier can have both hands free to work, or my particular favorite - strapped in with a safety harness and hanging out the lower half of the window. As you can imagine, hanging out the window at a bad angle and chiseling away at rock-hard
glazing putty
is a little rough on the back, neck and shoulders. It's a tough job but at Atlas Glass Company in Philadelphia we can handle it. And by "we" I really "me" because I'm the one who does this type of repair ninety-nine percent of the time.
This type of wood double-hung window is known at
glass companies in Philadelphia
as a "hackout" - because you have to hackout the old glazing putty with a hammer and chisel. Doing this with the window sash laying flat on a work table is a fairly mundane and routine job. Doing it while standing (or hanging) at an awkward angle, or balancing on a ladder, can be quite an ordeal. 
It is a particularly labor-intense type of window repair. For this reason many glass companies in Philadelphia tend to run from this type of glass repair. A small one - say twenty-four by twenty-four inches - can easily take two to three hours.
As I mentioned earlier, these were second-floor upper-set window sashes done "in-place". One, however, overlooked the first floor porch and could be done standing on that. No such luck with the second one in the rear of the house, and it was too high for the ladder, so a safety harness and hanging out the window it had to be.
First I removed the broken glass (deglazed). Once that was done came the chiseling out of the old glazing putty. In older houses the glazing putty is as old as one-hundred years and has the consistency of concrete. Doing this "in-place" is truly grueling, messy, time-consuming work. All of the existing putty has to be removed, and I mean all of it, right down to the wood. Extra care has to be taken to scrape out any trace of glazing putty in the corners of the window sash where the glass is most vulnerable to pressure.
Once I had all the old glazing putty out I took my measurements for the new glass. Another tricky aspect of repairing these types of windows is that fact that the tolerances are so small. Generally you have about an eighth-of-an-inch of trim on each side to set the glass on. Which means on a thirty inch opening, you have to cut the glass at twenty-nine and fifteen-sixteenth inches. That is not a lot a leeway. Also consider that a hundred year-old wood window can easily be slightly out of square.
I cut the glass to size, test fit it once into the opening, then put it aside so I could lay a thin bead of glazing putty onto the sash where the new glass window rest against it. Now I was ready to install the glass into the opening. I snugged the glass into the sash, giving it a just a little "love" to get it in place. then installed a series of steel glazing points (tacks) into the sash to hold the glass in place until the putty dries. I was then ready to put on the final outside bead of glazing putty. I shot that on with caulk gun, smoothed it with a six-inch wide putty knife and that's all she wrote.
Piece of cake, eh?
Atlas Glass Repair Company
A Family-Owned & Family-Operated Philadelphia Glass Company
We know that unpredictable weather, vandalism, and other emergencies often lead to broken windows and broken glass in your business. We specialize in emergency broken glass repair and board ups for fire damage. A vehicle drove through your storefront at midnight on a holiday? We will secure your storefront and clean up the mess, and do it in a professional manner. 
We offer both emergency glass board ups and emergency glass repair and we cover all of Philadelphia and the surrounding area.
By stocking a wide variety of both door and window glass, and making ourselves available round the clock, we keep our customers doors open 24 hours a day, 365 days a year. And we get the job done right - every time.
We keep your property secure - Day or night.
So, if you need glass repair in Philadelphia or the suburbs, give Atlas Glass Repair a call. We have you covered.
A Philadelphia Glass Company since 1998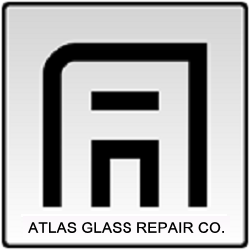 Atlas Glass Repair Philadelphia - A Philadelphia Glass Company
2000 Hamilton Street, Philadelphia Pa 19130
Need a glass repair Philadelphia Pa or the surrounding metro area? Call Atlas Glass Repair Philadelphia Pa at 215-432-8487. We specialize in all types of same day glass repair for commercial and residential. No auto glass repair. We can handle any type of plate glass repair regardless of size or complexity, and perform plate glass replacements seven days a week. We do glass glass repair as well and stock both laminated safety glass and tempered safety glass for doors and any window opening requiring it. We can also hand the very biggest thermal window repair (double pane glass).We replace fogged or broken insulated windows for the home, as well. We can fix any broken window be it in a commercial building or a residential dwelling - skylights, patio door glass, transom windows, or plain-old single pane double hung windows.
Below is one Atlas Glass Repair Company's youtube videos
Atlas Glass Repair Company
#1 For Glass Repair Philadelphia
2000 Hamilton Street, Philadelphia, Pa 19130
We are located in the heart of center city Philadelphia, Pa. Our business address is 2000 Hamilton Street, Philadelphia, Pa 19130
Atlas Glass Repair (215-432-8487) is the Philadelphia metro area's premier glass & window repair company. We stock all sizes and thicknesses of both plate glass & safety glass  24/7 emergency service is always available in addition to our regular hours. Our fully-equipped service vehicles are ready at any time to service your window glass repair needs in Philadelphia, Pa, Bucks County, Pa, Montgomery County, Pa, Delaware County, Pa, Camden County, NJ and Burlington County NJ.
Atlas Glass Repair Philadelphia Pa has been serving the entire metropolitan area for over 15 years. Click here to see a list of some
recent commercial glass repair customers
. We have the manpower, the experience, and the equipment to handle any type of window or glass repair at a moments notice.
The photos below are from a same-day emergency glass repair done by Atlas Glass Repair in Philadelphia. The entire job was performed within three hours of receiving the initial phone call. While each glass repair is unique in its own way, this is very typical of our work.
Atlas Glass Repair Philadelphia Pa - Serving the entire Philadelphia metro area with quality commercial & residential glass repair - Can any time for service 215-432-8487 in PA - 856-831-7777 in NJ


Follow Atlas Glass Repair in Philadelphia Pa on the social apps
Call Atlas Glass Repair in Philadelphia Pa for commercial glass repair and home window repair Quality window & glass repair at a reasonable price. Our workers can handle any type of glass repair regardless of size or complexity. Call any time for immediate service in the the Philadelphia metro area.including Bucks County, Pa, Montgomery County, Pa & Delaware County Pa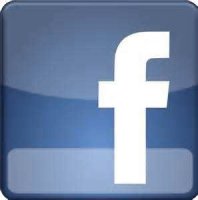 Atlas Glass Repair Company (215-432-8487) provides same day window & glass repair in Philadelphia, Pa, Bucks County, Montgomery County and Delaware County. We also offer 24 hour emergency service. Our workers can handle any job big or small. We do any size plate glass repair, any type of door glass repair and any type of home window glass repair. Call any time for immediate service.

Recently we did an emergency glass repair for Utrecht Art Supplies on South Broad Street in Philadelphia, Pa. This was a plate glass window that had been broken on a Saturday night. We completed the glass repair Sunday afternoon. What made this particular glass repair different than most is that the broken glass was bronze-tinted quarter inch plate glass. Most glass repair companies don't stock this type of glass, but at Atlas Glass Repair we do. A two-man crew completed the job in less than an hour.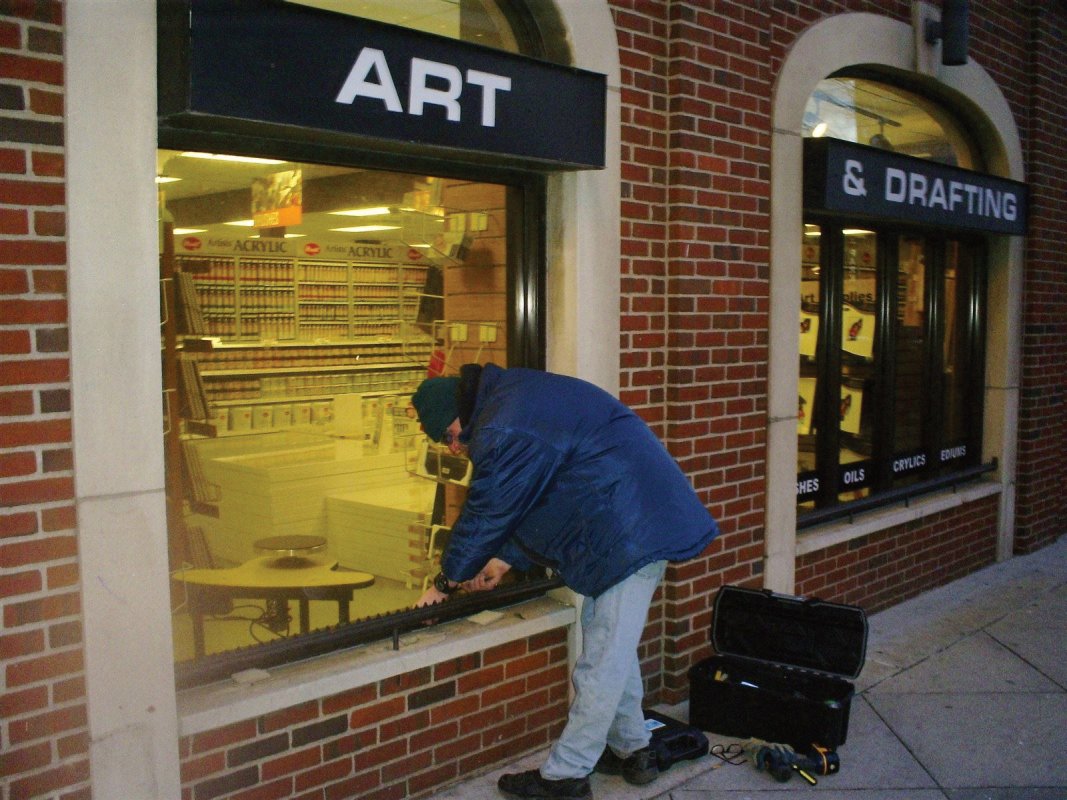 Atlas Glass Repair Company has been serving the Philadelphia Pa metro area for over 15 years and is the area's premier glass repair company. Get your glass repair done right and done right now! 
Check out Atlas Glass Repair In Philadelphia Pa on the Social Apps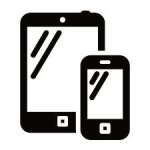 Call Atlas Glass Repair at 215-432-8487 if you need window or glass repair in Philadelphia, Pa & the entire surrounding metro area. We stock many varieties of plate, window and door glass at all times and specialize in same day window and glass repair. We serve the entire Philadelphia Pa metro area including Bucks, Montgomery & Delaware County in Pa and Camden County and Burlington County in NJ. We are the Philadelphia Pa metro area's premier window glass repair company. Commercial glass repair & home window repair. No Auto glass repair, please.

The following is a recent home window glass repair of a thermal-insulated unit (IGU) which contained both low E  glass and what are know as muntins (when the grid work in between panes is real and actually separates the glass they are known as mullions, when they are decorative and are located either inside the insulated glass unit or outside of it, they are called muntins). This was a custom-ordered unit and the glass repair was done on site. This particular glass repair was done in Lafayette Hill, Pa in Montgomery County, not far from where I-476 meets the Pennsylvania Turnpike.First the broken glass is removed from the sash and thoroughly cleaned. Then the new insulated glass unit (which from careful measuring by our glazier, is a perfect fit - a must for an effective seal) is installed into the sash. It is re-installed into the frame and its operation and locking mechanism is tested. As you can see from the final picture the new glass unit perfectly matches with the older windows.
Check us out on Facebook and Google+

Call Atlas Glass Repair at 215-432-8487 in the Philadelphia Metro area for residential or commercial glass repair.  Quality work at reasonable prices. 24 hour emergency service available.
Below are pictures of Atlas Glass Repair Co. installing an new commercial door with transom and replacing two broken windows at a store in Philadelphia Pa. Using a three-man crew the job was completed in less then 4 hours. The job involved the following work: removal of the broken plate glass windows adjacent to the old door and replacing the with tempered safety glass. Demolition and removal of the old door and transom. Then installation of a custom-ordered door and transom. Atlas Glass Repair in Philadelphia Pa. does this type of job on a regular basis and are experts at it. 
Atlas Glass Company in Philadelphia Pa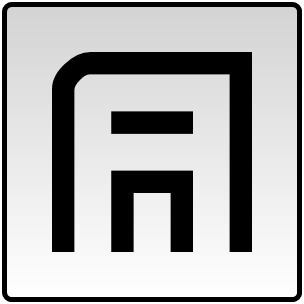 In addition to new commercial doors and storefronts, Atlas Glass Repair in Philadelphia Pa is the area's leading same day glass repair company. Call us for any type of broken window repair be it commercial or residential.
______________________________________________________________
Call Atlas Glass Co. at 215-432-8487 for home window repair. We can fix any house window.
CLICK BELOW TO VISIT OUR FULL WEBSITE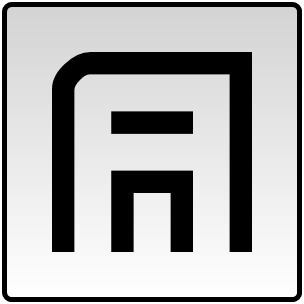 Call Atlas Glass Co. at 215-432-8487 for residential window glass repair in the Philadelphia Metro Area. Quality work at reasonable prices. Rain or shine, day or night, our mobile glass repair trucks are ready to roll for glass and window repairs for home or business. Don't take chances, call Philadelphia's best for your glass & window repairs!
CLICK BELOW TO VISIT THE
FULL WEBSITE FOR THE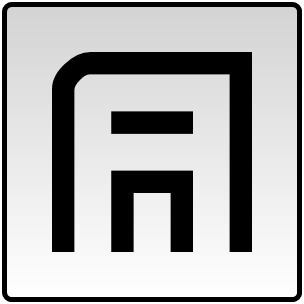 /