Shopping Basket
Your Basket is Empty
There was an error with PayPal
Click here to try again
Thank you for your business!
You should receive an order confirmation from Paypal shortly.
Exit Shopping Basket
Commercial Glass Repair & Installation
Door Glass Repair Philadelphia
Many of the door glass repairs we perform in and around Philadelphia are repaired using high-quality laminated safety glass. What is laminated safety glass you ask?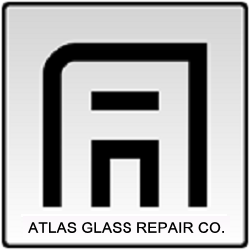 Laminated glass consists of two sheets of float (plate) glass bonded to a layer of durable clear film. Once installed laminated glass looks like ordinary plate glass to the naked eye but possesses a significant higher degree of safety, as it does not shatter when it breaks.

 

When we are installing laminated glass in a typical commercial or residential door glass repair, one of our workers will visit the jobsite, get exact measurements, and then typically head back to the shop to cut the laminated glass to size.

 

Why return to the shop? Because cutting laminated glass is an entirely different process than cutting ordinary plate glass. When cutting laminated safety glass, first you score the glass with a cutter, then run the cut out on that side. Keep in mind, you have to get one side of the glass to break exactly where you want it to without breaking the other side at all. Next the glass is flipped over and is scored with a cutter exactly (down to a 1/64th of an inch) where it was cut on the other side. This cut is then run-out. That leaves you with the glass cut but not the heavy-duty film which bonds the two sheets together. At this point one side of the cut is suspended over the side of the cutting table at a slight downward angle, producing a very small gap between the two cut pieces. Into this small gap a razor blade is gently forced and the heavy duty film is scored repeatedly, severing the two separate pieces.

 

In warmer months this is a fairly easy task and is sometimes performed on a rack on the side of the truck or a portable work table. However, when the temperature falls below 55 degrees it has to be done in a heated workspace such as the shop. At colder temperatures a blowtorch is often used to warm the glass and make the film easier to stretch and cut.

 

Commercial doors can have either laminated safety glass or tempered safety glass in them - Typically we use the example of an automobile to describe which is which. The windshield of an auto is laminated glass and the side & rear windows of a car are tempered safety glass. Each has its own pros and cons. Our glaziers are always happy to explain the differences - both in cost and in safety- to our customers.

 

At Atlas Glass Repair  we have repaired every type of door glass you can imagine and we get it right every single time. We are the #1 most trusted Philadelphia Glass Company

 

Atlas Glass Repair Philadelphia - A Philadelphia Glass Company

2000 Hamilton Street, Philadelphia Pa 19130

0

/