Shopping Basket
Your Basket is Empty
There was an error with PayPal
Click here to try again
Thank you for your business!
You should receive an order confirmation from Paypal shortly.
Exit Shopping Basket
Commercial Glass Repair & Installation
Best Godfather Quotes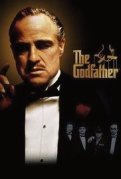 The Godfather
 (1972)
During some recent downtime at the 
glass repair
 company we work at, we blogged about the best quotes from the movie 
Scarface
 (1983). Due the the surprisingly strong and positive response to that blog we've decided to do it again for another of our favorite downtime movies, The Godfather. So, once again here are the best quotes from The Godfather, in chronological order. Enjoy...
* "Be my friend... Godfather?" - Amerigo Bonasera
* "Someday, and that day may never come, I'll call upon you to do a service for me." - 
Vito Corleone
* "If that goombah tries any rough stuff, You tell him I ain't no bandleader!" - Jack Woltz
* "It's a Sicilian message. It means Luca Brasi sleeps with the fishes." - Peter Clemenza
* "Leave the gun. Take the cannoli." - Peter Clemenza
* "It's not personal, Sonny. It's strictly business." -  (Note: Tom Hagen, Sonny Corleone & Sal Tessio all say a variation of this)
* "In five years the Corleone Family will be completely legitimate." - 
Michael Corleone
* "Mike, you don't come to Las Vegas and talk to a man like Moe Green like that!" - Fredo Corleone
* "Fredo, you're my older brother and I love you, but don't ever take sides with anyone against the family again. Ever." - Michael Corleone
* "Don't ask me about my business, Kate." - Michael Corleone
We watch The Godfather at least once a week and we never get tired of it. What a classic. Thank you, Francis Ford Coppola and Mario Puzo! 
Interestingly, in the book, Michael has a great quote at the very end which completely contradicts what he (and the others) said about it always "being business, not personal."
Note: Here is a great trivia question to stump even the most ardent Godfather fan - What branch of the military was Michael Corleone in and what was his rank? This is a visual triva question because it is never mentioned specifically. Answer: Michael was a Captain in the Marines. You can see his uniform and captain's bars in the wedding scene.
Tags: Best Godfather quotes, The Godfather, Godfather movie quotes, top 10 Godfather movie quotes, Vito Corleone, Michael Corleone, Godfather trivia, an offer he can't refuse, AFI top 100 movie quotes, Top 10 Godfather movie quotes; I ain't no bandleader! Ten great quotes from the Godfather
2000 Hamilton Street
Philadelphia, Pa 19130
215-432-8487
/