Shopping Basket
Your Basket is Empty
There was an error with PayPal
Click here to try again
Thank you for your business!
You should receive an order confirmation from Paypal shortly.
Exit Shopping Basket
Commercial Glass Repair & Installation
"Chum Some Of This @#$%!" - The Ten Best Quotes From
Jaws
(1975)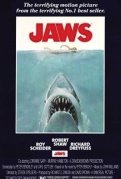 Screenplay by: Peter Benchley & Carl Gottlieb
Starring: Roy Scheider; Richard Dreyfuss; Robert Shaw, etc
With Summer just a few short months away, it's time to pop 1975's Jaws into our tired old VCR and heat things up at the
glass repair
company that the Glass Dude works at. I read somewhere that Jaws is most folks favorite Summer movie (
Meatballs
being second). It certainly is one of the Glass Dude's fave rave Summer movies (along with the inimitable
Weekend At Bernie's
).
The final cut of the movie is so well put together and slick that it's hard to believe the shoot was utterly befuddled by various problems, most of them centered around the mechanical shark (nick-named "Bruce" by the cast). Here are the ten best quotes from Jaws:
* "... And it wasn't Jack The Ripper. It was a shark." - Hooper
* "I think I am familiar with the fact that you are going to ignore this problem until it swims up and bites you in the ass! - Hooper
* "That's some bad hat, Harry." Brody
* "Is that $3000.00 bounty on the shark in cash or check?"
* "Here's to swimmin' with bow-legged women." - Quint
* "Stop playing with yourself, Hooper." - Quint
* "Slow ahead. I can go slow ahead. Come down here and chum some of this @#$%!" - Brody
* "What are you, some kind of half-ass astronaut?" - Quint
* "You're gonna need a bigger boat." - Brody (American Film Institute's #35 Greatest Movie Quote)
* "Smile, you son of a @#$%@!" - Brody
The VCR tape we watch has "The Making of Jaws" at the end. If you ever get a chance to view this, I highly recommend it. It will only increase your admiration for the film.
Assorted Trivia: The movie's most iconic line - "You're gonna need a bigger boat." - was ad-libbed by Roy Schieder; Author Peter Benchley was tossed from the set after objecting strenuously to the shark's method of demise; Winner of three Academy Awards;
Tags: Jaws; Jaws movie; Best quotes from Jaws; Best lines from Jaws; Top 10 quotes from Jaws; Jaws quotes; You're gonna need a bigger boat; Jaws trivia; Academy Awards; American Film institute
Remember, The Glass Dude Abides....

The Glass Dude c/o:
2000 Hamilton Street
Philadelphia, Pa 19130
215-432-8487
/