Shopping Basket
Your Basket is Empty
There was an error with PayPal
Click here to try again
Thank you for your business!
You should receive an order confirmation from Paypal shortly.
Exit Shopping Basket
Commercial Glass Repair & Installation
| | |
| --- | --- |
| Posted on 12 April, 2016 at 8:37 | |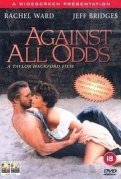 Directed by: Taylor Hackford
Screenplay: Eric Hughes
Based on the movie: Out Of The Past (1947)
Welcome to Against All Odds, The Glass Dude's favorite 1980's film noir movie. Set in L.A. and Mexico (against a backdrop of authentic Mayan Ruins), this flick has a great mix of action and drama, and is filmed beautifully by DP 
Donald E. Thorin
. This movie really has it all - a great femme fatale, a likable protagonist, and a perfectly sleazy James Woods as the antagonist. It also has an absolutely great supporting cast with minor parts that makes the whole flick click just right.
It is a must see for anyone who hasn't and is definitely worth re-visiting for those who have. The
glass repair
shop boys I work with aren't capable of appreciating this gem, so it doesn't get shown much during our many down times, but I still pop it in the old VCR every once in a while to relive some of my wayward youth. Enjoy the best quotes -
* "Jake wants to see you..." - Tommy
* "I don't know what she did to get away from him, what matters is that she got the hell away from him. Why don't you drink to that?" - Mrs. Wyler
* "I can kick myself out, thanks..." - Terry Brogan
* "What is it exactly you don't like, football players, tacos or beer?" - Terry Brogan
* "Do what? Take him to a Mexican Jail with a body and a gun? Are you crazy?" - Jessie
* "It's a little dirty, but not so dirty you won't sleep nights." - Jake Wise
* What about Sully? You remember him, don't you... that guy we killed down there in the jungle?" - Terry Brogan
* You're still trying to kill me, aren't you, Jessie? Well, this time I might just be dead." - Jake Wise
* ... So I have to go into business with some very strange people... Like that @#$#$% next to you." - Ben Caxton
* He got you into this... Now convince me your not an @#$-hole." - Ben Caxton
* "Don't let this punk beat you! It can still work! Sully the trainer, Kirsch the lawyer, and Brogan the Player...  All cheating each other on the Fix!" - Jake Wise
* "Right in my face! Right in @#$%$% face! - Jake Wise
The film also features a really great soundtrack that captures both the essence of L.A. and the subtleties of Mexico. The movie poster has garnered a certain amount of fame as being a classic. Viva the 80's, baby!
Useless Trivia: Jane Wyman (Mrs. Wyler) also starred in the movie this film is based on - 1947's Out Of The Past, a film-noir classic in and of itself; The thrilling Sunset Boulevard street race scene (through traffic, no less) is staged with porsche 911 and a Ferrari 308;
Tags: Against All Odds quotes; Against all odds movie; Against All Odds Trivia; Jeff Bridges; Out Of The Past; Top ten Quotes, Best quotes
Remember, The Glass Dude Abides...

The Glass Dude c/o
2000 Hamilton Street
Philadelphia, Pa 19130
215-432-8487
Categories: Against All Odds (1984) "Dont Let This Punk Beat You!" 10 Best Quotes
/